My workaway experience in Hungary
This text has been initially written in May 2018, few hours after the workaway experience.
Hello, Hola, Salut, Hallo, Szia, Ciao !
I'll try to make it short so that you don't get bored, although I could talk about it during hours. The review is divided into three parts: the context, my amazement about things, the rewards… and then a short conclusion.
First, I wanted to thank the ones who made this experience possible – those who inspired me before the travel, those who encouraged me, but also the wonderful people I met in Hungary. I did not talk much about this experience before going, but most of you knew I would eventually start doing such kind of travel. I finally experimented this way of travelling that I was looking for since years.
Context
So for those who were wondering what I would do during ten days in a village of South Hungary, here is the whole story :-)
Main activities were gardening, weeding, spending time with plants, feeding animals, post-processing of harvested products and some household where more building/tidying skills were required. They are part of the WWOOFing philosophy, in which you stay at an organic farm and help for daily tasks, while you are hosted and fed by the property owner. WWOOF stands for WorldWide Opportunities on Organic Farms.
I lived as a volunteer within a family (Cara and her son (Morné) and daughter (Carey)) in Kaposhomok, jewel hidden in the countryside of South Hungary. They have a lovely garden, full of vegetables (permaculture) and farm animals, which allow them to cover most of their needs in food all around the year. Cara also runs a vintage shop full of antique products (The Salubrious Project).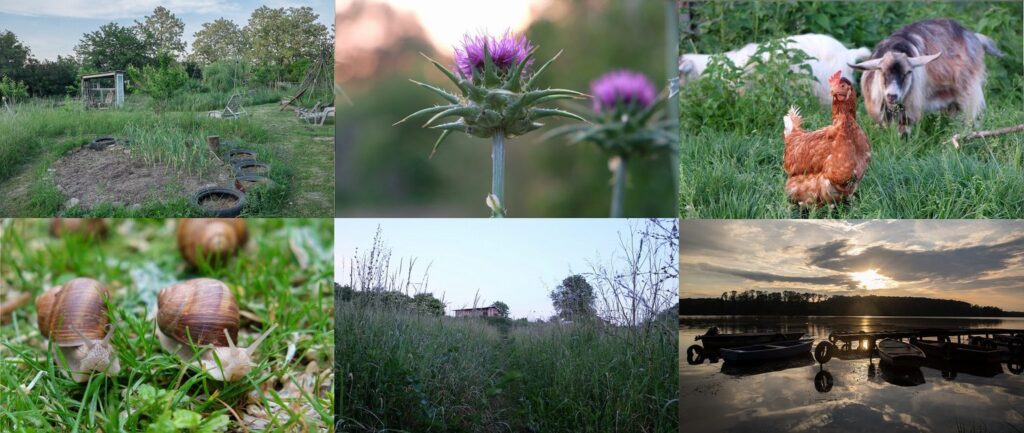 What amazed me
You all know about how easy I can be fascinated by things. And here are a bunch of new things that really amazed me during these past days (there is no order of preference ;-) )
Milking of goats: It was totally new for me. It is one way to get closer to the animals and to understand them better in their feelings and their relations to each other's. And we got milk to drink or to make cheese.
Meeting local people: One of the criteria of choice was the location (East of Europe). I chose it in order to open up to a different and rich culture, that I barely know. Also not-speaking the local language was one of my criteria. And I figured out how deep it could be when talking to local people with only gesture, heart and smile – it was wonderful.
Meeting other volunteers: When I just arrived in Kaposhomok, I shared several hours with a French couple. It was their last day and they were about to continue their travel around the world in hitchhiking (auto-stop), to promote permaculture and alternate ways of traveling. Their travel is sooo inspiring!
I was also glad to have Jana in the house at the same time. It was superb to share the tasks either at garden or in the kitchen, but also fixing bikes and travel all around the surroundings, watching birds, etc.
Besides, Cara told us stories about some other volunteers, like those people coming to share their knowledge or Sonia, that girl who rearranged the kitchen in a spiritual way. All in all, it opened up so much my mind and there is always more to learn.
Cooking: We had superb vegetarian lunches cooked by Cara, but also by us as volunteers. So much fun to discover all these spices and herbs from the garden. But you all know… when it comes to eat, I am always glad :) … We liked so much eating that we were called dustbins!
Power of herbs: Some of you know, but I am allergic to pollen/dust and have hay fever. In a normal day, I would run to the pharmacy to buy anti-histamine. But I was taught some ways to use herbs as medicine to calm my allergies. This did not prevent me to sneeze fifty times a day but it kinda worked well, though! I might have found something to cure me on a longer-term period and in a natural way.
Children: I spent a superb time with Cara's children – very energic guys, never exhausted, and I learned so much from them. They were really endearing (have I ever said that about children??). All in all, I think they made me better understand the child that is still in me. But also, as adult, I may consider things differently, as children do. In dreams or relationships.
And many other stuffs, in particular waiting for the rain to fall, putting time in suspension watching birds, the beauty of a sunset and the never-ending fascination for travels (yes because it is something to take the train in the countryside of Hungary)…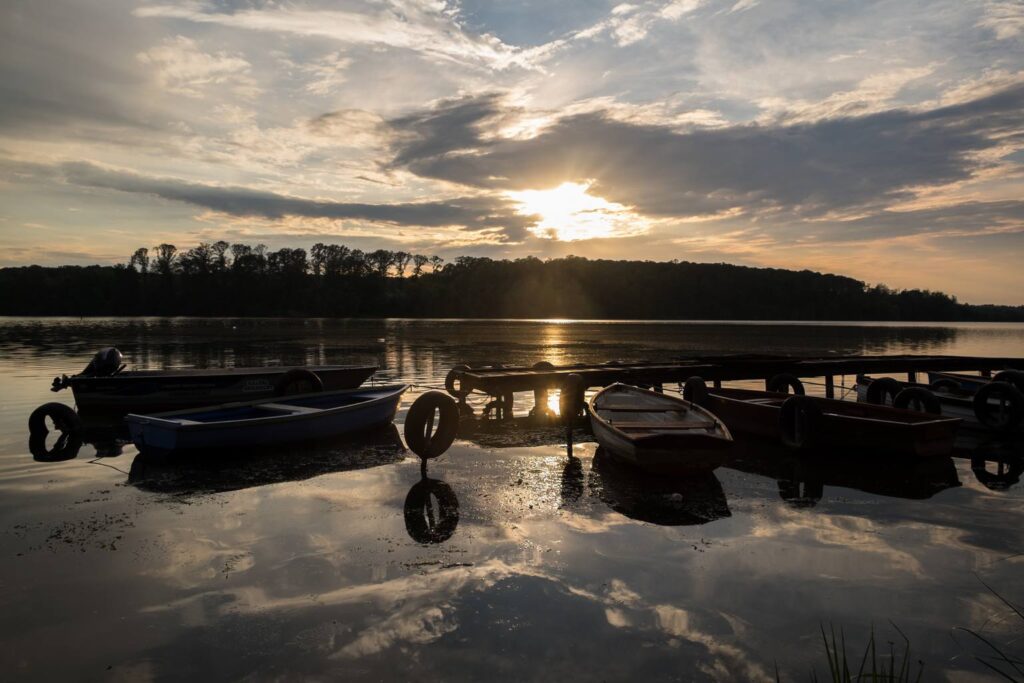 Rewards
All this amazement is full of benefits.
I was really glad to have this chance to reconnect with nature, to seize the time and to enjoy every single minute, whether when we were working in the garden or during free time. Indeed, we ended each working day at 2:00pm, so we had totally free afternoons to enjoy some freedom, including reading/relaxing time, but also walks in the town or in the forest. This kept me away from screens and we did it without really looking at our watch, so there was NO rush after the time.
I loved spending time with animals. They are such wonderful creatures and they deserve to be better understood. I really had fun time with them – in observing them, playing with them and understanding their facial expressions. This is funny how we, as human, are only one species among millions.
I also enjoyed the freedom that we had, riding the bike and going from town to town in the countryside – observing bugs, snails, frogs and birds. Listening to bees' buzz was such an amazing thing. In the backyard of the garden, we also had a big forest, and despite the multiple mosquitoes' bites, I was pleased to experience silence and looking for deers or wild animals approaching.
Generosity in helping in the household works has been reinforced. Also the sharing of knowledges was important, as well as listening to people with empathy. We always have something to learn from each other, and I am pleased to continue so.
Finally, my passion to capture the beauty of moments, either as a photograph or in memory is still intact. Hopefully someday I will make some documentaries.
What's next and conclusions
Very positive experience. Reasons could be that this is something new and that it broke me from the routine. Maybe it is because it broke me away from screens and the craziness of the city. Maybe this is because it is just temporary and I knew I would get back to a normal life few days afterwards…
In any case, it has been rewarding to consider things with a different angle. Lots of discoveries. And I would like to repeat such kind of experience to get a sharper eye on what's going on around, out of the office and out of the busy cities. But also to better know myself. Should it be in an other format? A longer stay? In other countries? Am I looking for the same or different sort of tasks? Do I do it with an end-goal?
This experience gathered the three vectors that directed me since long – nature, sports and travelling (while being curious about anything, looking for beauty in any kind of aspect). It is also part of my will to better understand world, cultures and people… It is a step forward to my personal fulfilment, and I will continue to explore in this direction.
Also, this is a summary of the experience while it is hot. I will read it in a few months and see if my mind will change by then.
Well now I'm back to the normal for several weeks. But wait… what is normal life?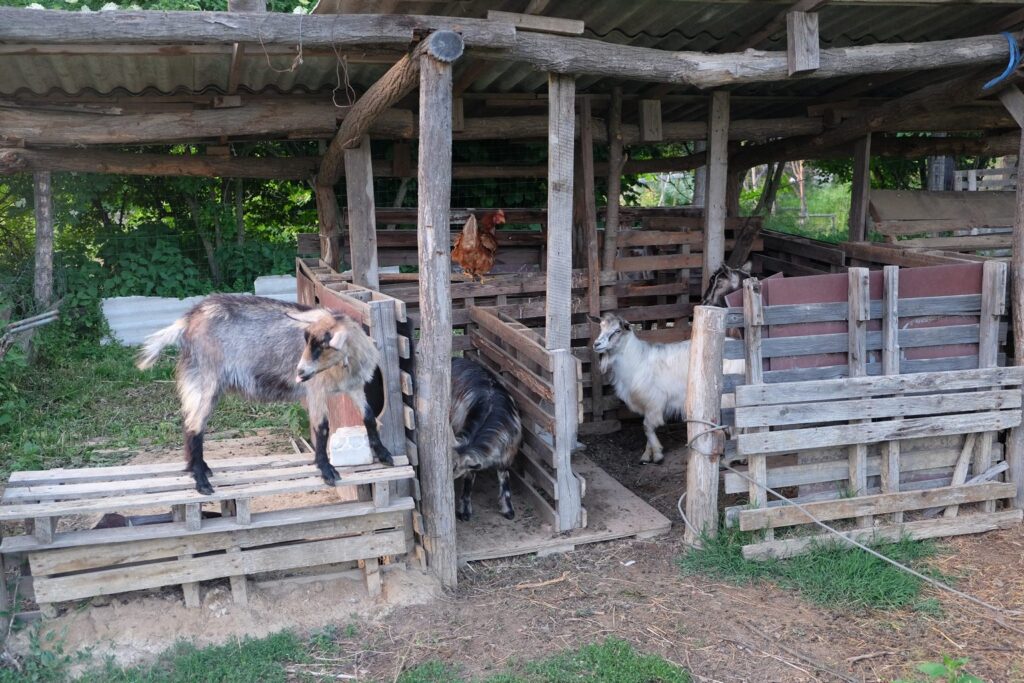 Photo album - Photographs of the workaway experience on Flickr - https://flic.kr/s/aHskBdCPpC
Links vers la page des deux crapahuteurs et la page Facebook de Cara :